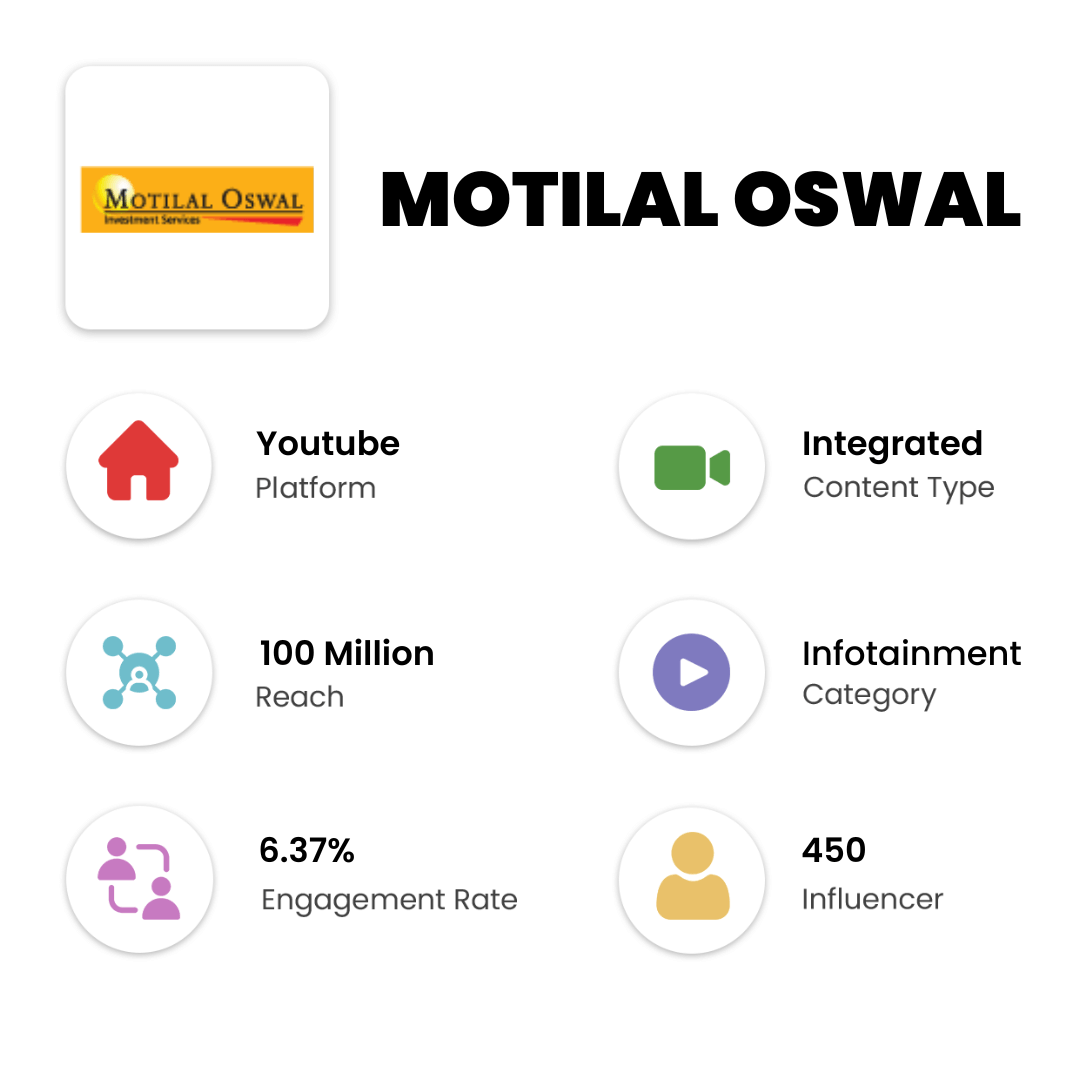 [India's one-stop financial store]
Motilal Oswal Financial Services is an Indian diversified financial services firm offering a range of financial products and services and is considered the one-stop financial store, helping people in trading across all exchanges and devices. They have 30+ years of wealth creation experience with award-winning solid research recommendations and customized actionable strategies.
The brand was looking forward to expanding its customer base thereby engaging with more and more people.
After a few detailed discussions with their teams, it was decided that the main essence of the campaign will be letting the audience know how to work towards being financially independent and how Motilal Oswal will be a good partner for this. The target audience was set in Tier 2 and Tier 3 communities because the brand was well known in the Tier 1 communities.
The campaign began in August 2020 with infotainment, motivational, technical and educational influencers.
The brand received a great response at the initial level and a lot of makers started coming forward to make the videos on their own.
The selection of the right influencers and the script helped the brand is getting more users to their platform. Different links were put in the description part of each video to track the performance (clicks, registrations).
The results of this campaign have been noteworthy and the brand is content with the overall results and is continuing to work with us.
To date, we have successfully posted more than 450 videos and the campaign has organically reached more than 100M+ people.
Video Link:-
https://www.youtube.com/watch?v=2orMOWQoEV0
https://www.youtube.com/watch?v=8ZhHWc0H3uQ
https://www.youtube.com/watch?v=hjuqEH9sOaQ