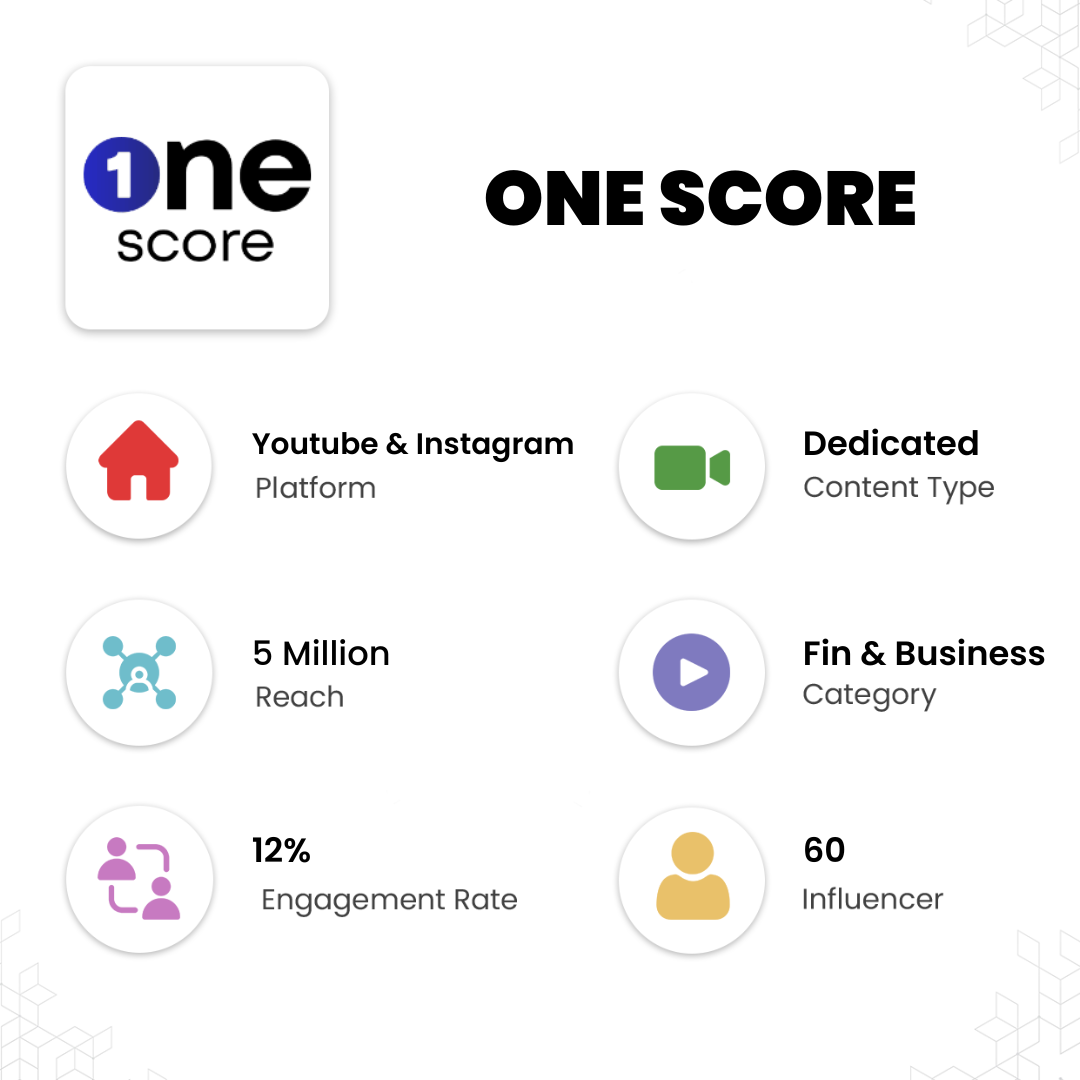 [Free Credit Score from CIBIL and Experian]
 OneScore helps one to understand their credit score for free & monitor it regularly. They give personalized insights on what makes up your score and alert you when something changes in your report. They stand by their motto of keeping their users' privacy a priority by ensuring no ads or spam or unnecessary app permissions forever. We worked with OneScore on their influencer marketing campaign.
The brand was looking for reaching out to its target audience in Tier 1 and Tier 2 cities and spreading its brand name. 
After mapping out the target segments, we decided to start with a pilot campaign with Fintech Instagram creators to check the audience's reaction to the campaign.
A mix of micro and macro fintech creators were shortlisted and were asked to post stories and make integrated videos for the brand.
The main reason for going for Fintech creators was that we were looking for an audience that is interested in financial products and these creators have audiences with similar interests. 
Later on, we also worked with creators in the business domain as these have young audiences and we can create interest in credit score in that segment. These creators really helped the client to reach their target segment which helped them to increase the retention of their app.
Along with Instagram stories and integrated videos, even reels and YouTube shorts were made to reach out to more potential audiences.
By seeing the buzz among the audience about the product which was getting created because of influencer marketing, a lot of creators from across India came forward willingly to do the promotions. This played an essential role in the success of the campaign. 
Till August, the campaign has reached 5M+ people organically and the brand is content with the overall results. The engagement rate of the campaign has been excellent and the average engagement is around 12%. This really helped the client in getting a good number of app installs. Working with the right influencers helped the client to achieve higher retention in comparison to performance marketing campaigns.
Campaign Video Link – https://www.instagram.com/p/CfbzD7mh516/
https://www.instagram.com/p/CfbiTm2AOAP/
https://www.instagram.com/reel/CgwfznHtHfI/
Case studies for other clients are also available on our website.