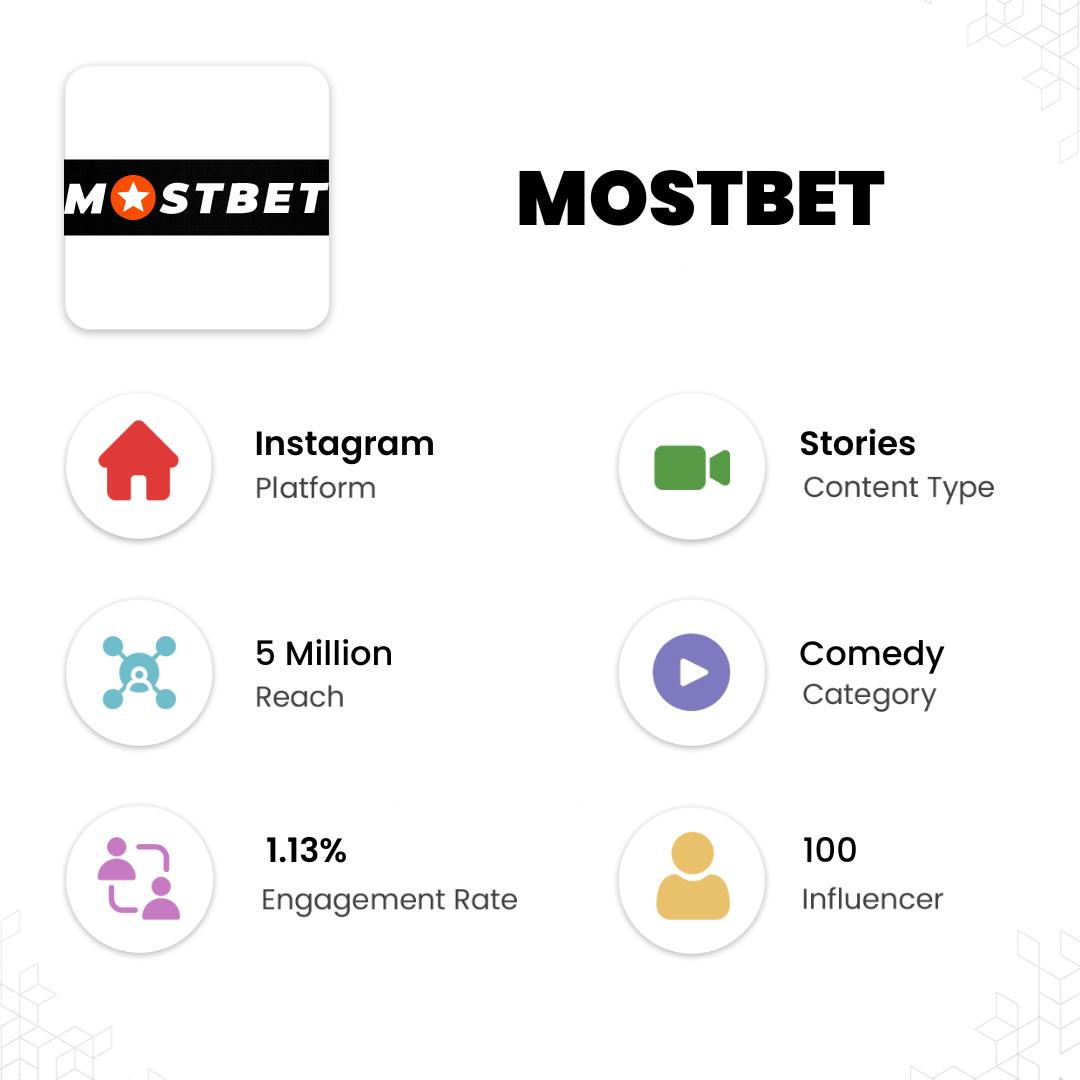 (Online betting platform)
MostBet is an online betting platform that is gaining popularity due to having the highest odds on live and pre-match games. Great prizes and bonuses are offered frequently. A wide selection of payment methods (including electronic wallets, credit cards, bank transactions, mobile money, etc) and an experienced support team guarantees satisfaction to its players.
The brand wanted to create a buzz for their Diwali tournament which was scheduled at the last moment. The main issue was the lack of time so after the discussion with the team, an Instagram campaign was decided upon.
The campaign was planned a day before the tournament with 100 different Instagram pages from all over India putting up a story for the Mostbet tournament with a swipe-up link to the tournament page.
The categories of pages chosen were comedy and infotainment.
The brand received an excellent response from this Instagram campaign with a reach to 5M+ audience within a span of 24 hours. The brand is content with the performance and is still working with us.