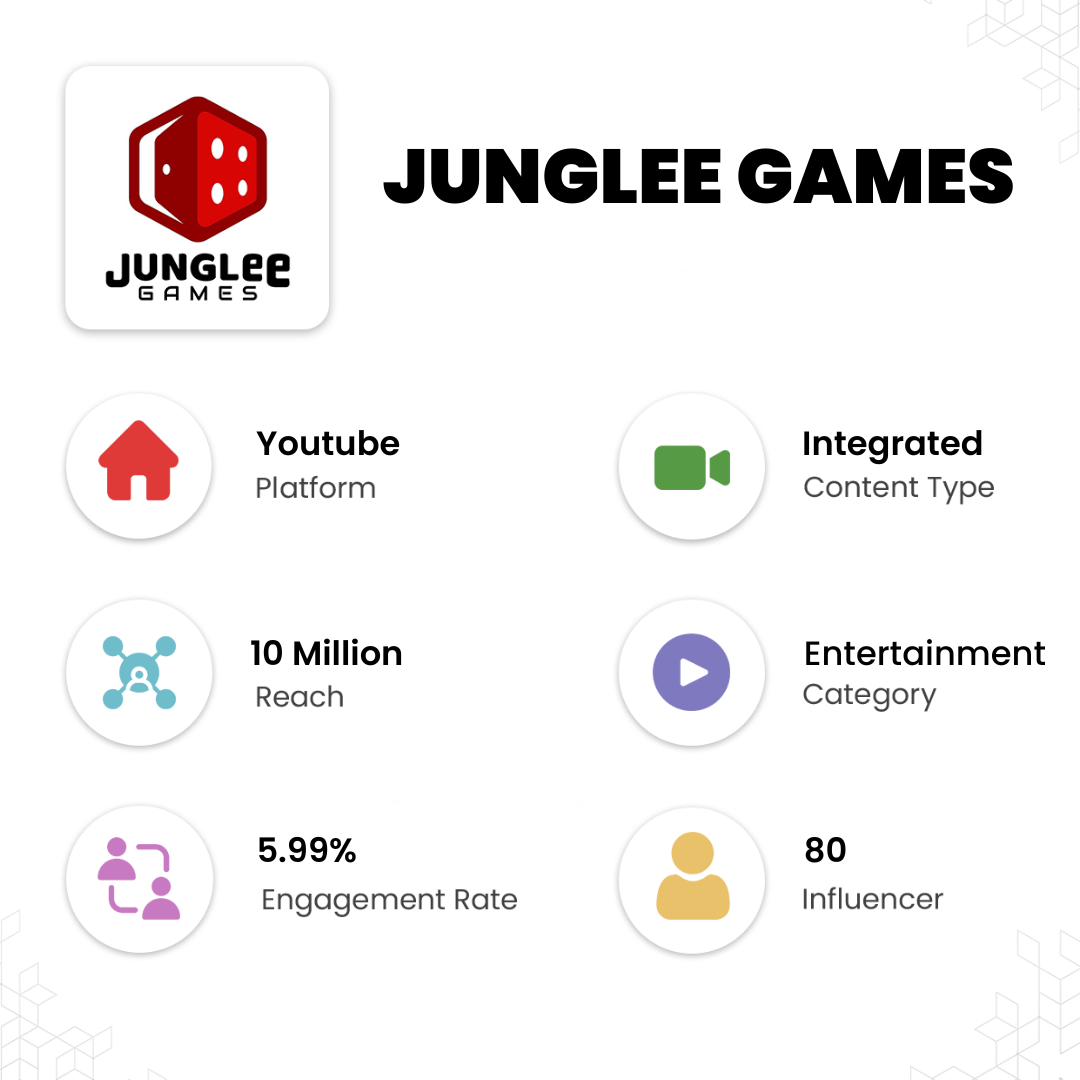 (The fastest-growing skill game company)
Junglee Games, a pioneer in the Indian gaming space with over 25 million users, develops cutting-edge gaming technology and customized licensing solutions for desktop and mobile platforms. They are the fastest-growing skill game company in South East Asia and were the first to launch skill games for cash prizes.
The brand was looking forward to getting the people to know the real essence of skill games and shed their fears and wrong perceptions of these games.
The campaign was thoroughly planned and executed from June 2020 by emphasizing their games like Howzat, Junglee Rummy, Solitaire and Carrom Club & Pool King.
All efforts were made to tap into the correct audience at the current time. For example, during the IPL season influencers explained in detail the Howzat app and how the audience can earn by making the perfect team.
Similarly, during the kite festival (Uttarayan), the Junglee Rummy campaign was planned and executed especially with the Gujarati influencers.
Each game and campaign had a different audience to cater to and therefore influencers of different languages like Marwadi, Marathi, Bengali, Telugu, Gujarati etc. were made a part of the campaign.
The organic integration and the exciting discounts helped the audience to gain their trust in the Junglee Games.
To date, more than 80 influencers (nano and micro), reaching 10 M+ audiences, have been used in the campaign.
Video Link:-
https://www.youtube.com/watch?v=UR_PEnkV6hM
https://www.youtube.com/watch?v=cmJqp5ECMyI
https://www.youtube.com/watch?v=Byhf79ogdWE