In the past 2 years in the time of covid, people have started realizing how important it to is be financially Independent and educated as well and social media has played a vital role in educating people about financial knowledge with the help of these finance influencers on Instagram. Many influencers have gained so much popularity in the past 2 years. These are some top Indian Finance Influencers in 2022.
1. Sharan Hegde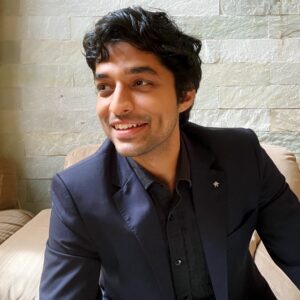 Instagram Handle – financewithsharan
Followers – 1.8 M
Sharan Hegde is the founder of Finance with Sharan, where through his social media channels he creates content to educate people about finance, money management, and investments. He is 26 years old and a graduate of Rv College of Engineering with a B.Tech Degree in Mechanical Engineering.
2. Neha Nagar


Instagram Handle – iamnehanagar
Followers – 1.3M
Neha Nagar is a 28-year-old entrepreneur and finance content creator from Delhi India. She is the CEO of her startup called Taxation Help, a technology-driven service that helps start-ups with legal advice.
3. Ankur Warikoo


Instagram Handle- ankurwarikoo
Followers – 1.8 M
Ankur Warikoo is an entrepreneur, angel investor, public speaker, and content creator. He is also the founder of an e-commencer website called nearbuy.com.
4.CA Rachna Phadke Ranade


Instagram Handle – ca_rachanaranade
Followers- 816k
Rachana Ranade is a Pune-based Teacher, Enterpernure, Chartered Accountant, and content creator. She has an experience of 10+ years in Financial and legal services.
5.Bekifayati


Instagram Handle – bekifaayati
Followers – 626k
Manu Bisht is an 30-year-old content creator and Indian actress. She makes financial-related content on social media platforms . she has a unique style of creating content due to which viewers like to watch her content.
6. Sheryaa Kapoor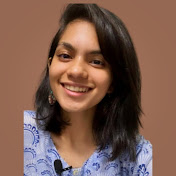 Instagram Handle – shreyaakapoor_
Followers – 620k
Shreyaa Kapoor is a well-known content creator in the finance field. Her simple and informative videos give her a huge fan following on Instagram.
7. Anuskha Rathod


Instagram Handle – anushkarathod98
Followers – 572k
Anuskha Rathod is a well-known content creator in the finance field. She has a different style of making videos, which her followers like the most.
8. Unfinance


Instagram Handle – unfinance
Followers – 514k
Unfinance is a Group/Community of creators who make videos about finance-related topics. They also have an app called UNFINANCE where they post financial news in 60 words.
9. Profit Tiger


Instagram Handle- profittiger_
Followers – 367k
Pooja Patil is a finance creator. She makes videos in a comedy and informative way.
10. CA Twinkle Jain


Instagram Handle – ca.twinklejain
Followers – 290k
Twinkle Jian is s 26-year-old, Chartered Accountant . She started making finance-related videos in 2021 and now in 2022 she has been among the top finance creators.
If you are interested in working with Top finance influencers on Instagram, visit our website – www.soocel.com.